Surgical navigation software is used by brain and spine surgeons to track the position of their instruments in relation to a patient's anatomy. This allows the surgeon to perform safer, more accurate and minimally invasive surgeries.
For decades MedSupply has held the marketshare in the surgical navigation space. Their surgical navigation platform can be found in operating rooms around the world. However, in more recent years some of their younger competitors have started to take a bite out of their marketshare. MedSupply recognized this and engaged with Slice of Lime to reimagine their current software and design a modern and integrated experience for surgical navigation.
As a Senior UX Designer at Slice of Lime I worked with 3 of my colleagues to conceptualize and design the new surgical navigation software for MedSupply.
Please note that the original name of the company has been changed due to Non-Disclosure Agreements.
Understanding the current software and pain points
We spent the first couple weeks of the engagement learning the current software and collating the data that MedSupply had already acquired. We also met with internal users to conduct observational interviews, identify major pain points and create a customer journey map.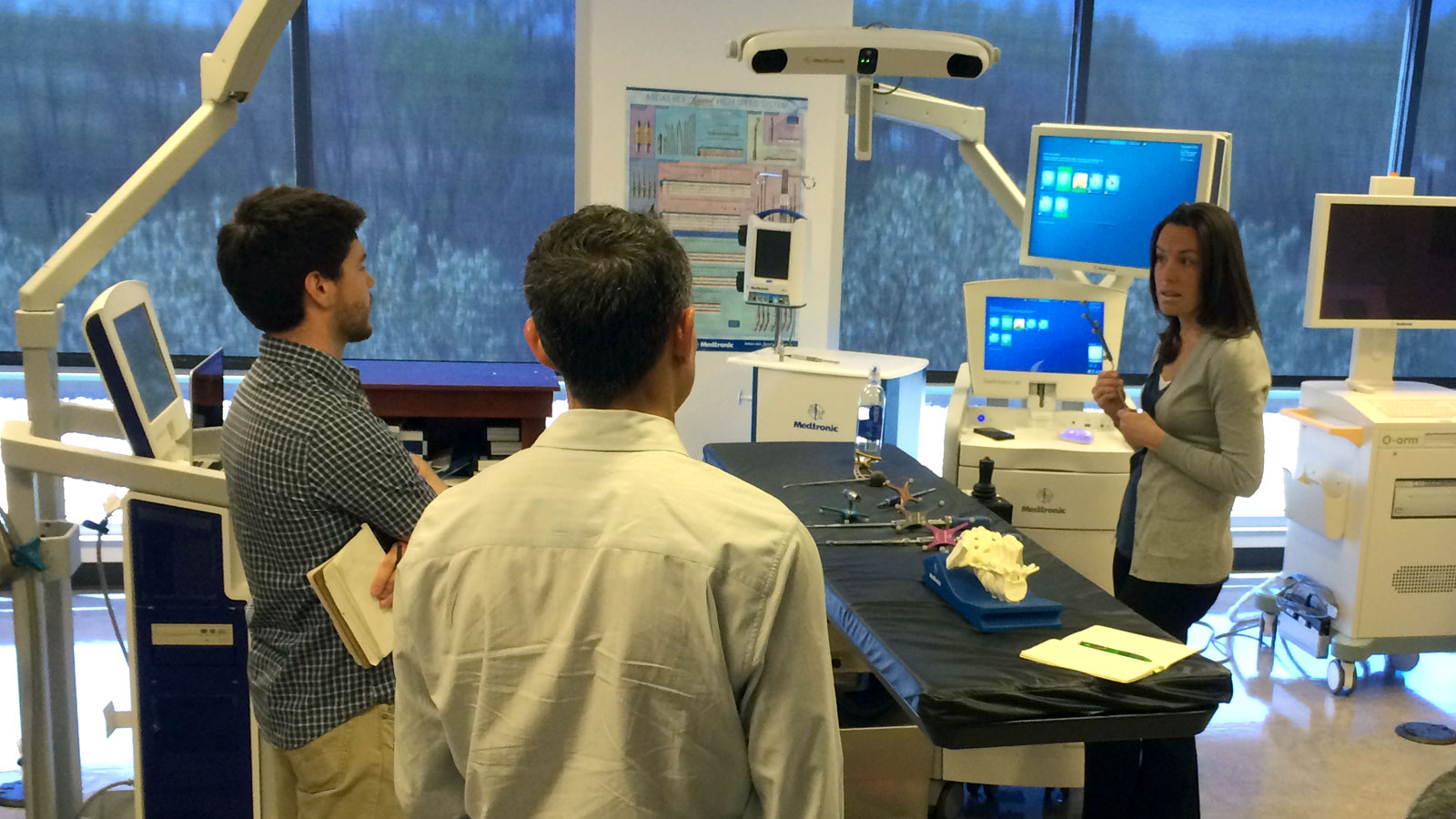 Analyzing the hospital ecosystem and identifying persona tasks
When we started thinking about how the MedSupply system fits into the hospital ecosystem we took a blue sky approach and developed concepts for integrating with all available technology. We explored concepts around integrating with Google Glass, tablets, mobile devices, picture archiving systems and electronic medical records.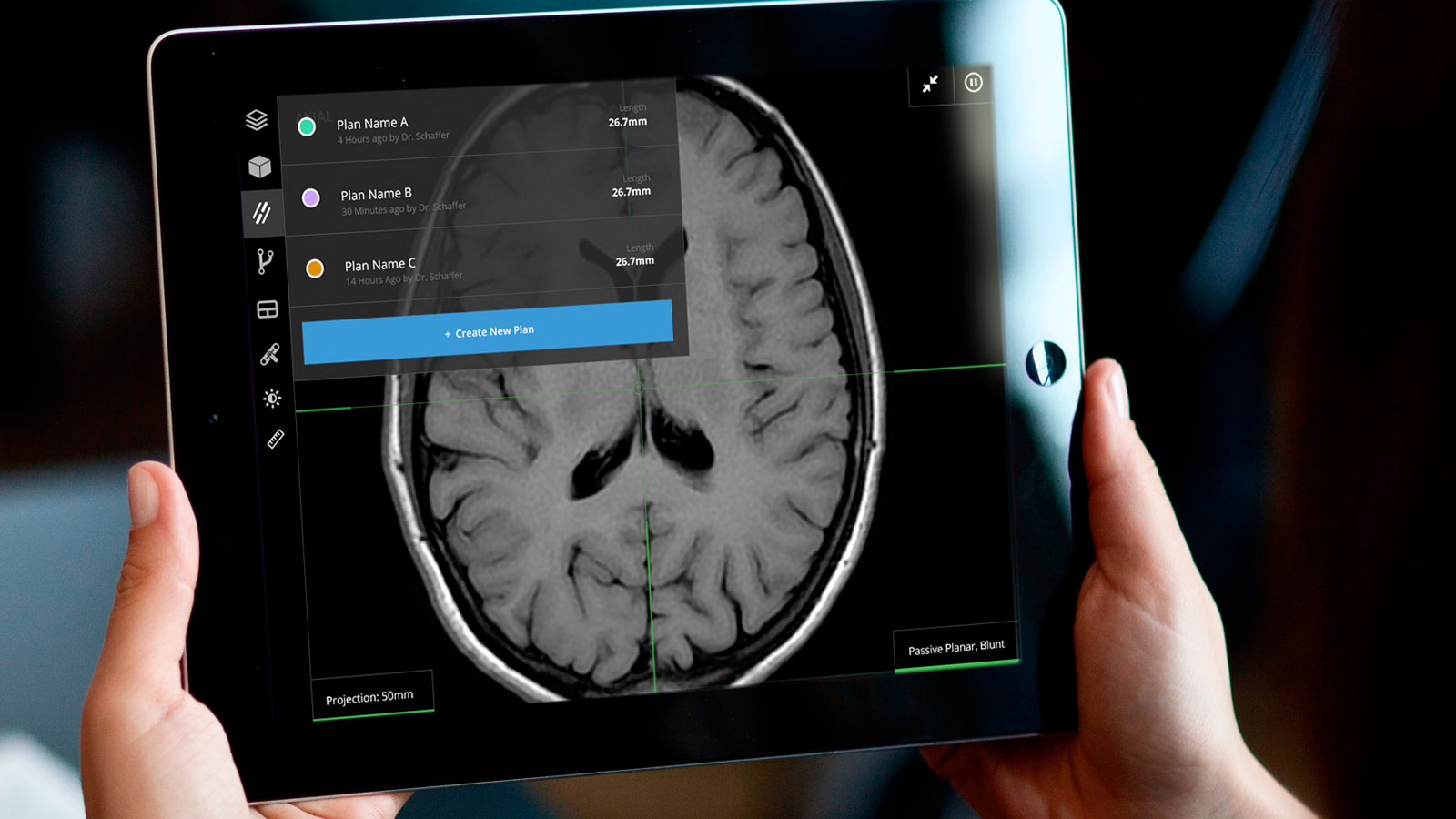 As we dove deeper into the hospital ecosystem we were even able to attend several surgeries and see the MedSupply system being used first hand. It was a little strange standing in a room where someone's skull was cut open but seeing the software being used in its natural environment was invaluable. We were able to ask questions along the way and identify the different tasks for which each persona utilizes the software. We knew the hardware would have two screens and the in-person observations led us to our flexible interface approach. On one screen the surgeon could see detailed full screen images while on the other screen, the staff could be conducting setup tasks without interrupting the surgeon.
Building with interactivity
Surgeons are a tough crowd to test with because they're often unavailable and their time is extremely expensive. For our prototypes it was important to MedSupply to provide the surgeons with an experience that was as close to the real deal as possible. During the course of the project we worked in high-fidelity wireframes and after testing internally we designed and built out the prototypes in front-end code. This provided a realistic experience with transitions and animations that felt like the final product without all of the back-end development required.